Software
Hospital Patient Information Management System
This system can be easily implemented to Dental, Eastern Medicine, and other clinics that require scheduling, symptoms, treatment, prescription, and other general patient information management. Our HPIMS will be able to efficiently and easily manage patients' information.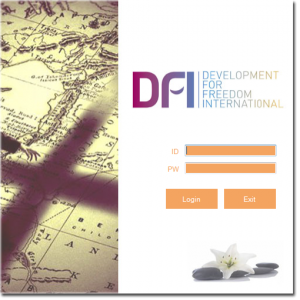 Functions:
Patient information Management
Manage patients' symptoms
Manage patients' treatment
Manage patients' prescription
Appointment scheduling management
History management
Employee Time and Attendance System
ETAS manages time employees check-in and out with high security authentication system.
Our ETAS includes authentication through bar-code, identification, and biometric finger printer, and each system at different branches can be collectively managed from headquarter
Furthermore, our solution is connected with Accpac accounting system which is most widely implemented in Canada to automatically calculate employee wages, including overtime wages.
Customer Information Management System
The most important part of business is customer management. Customer information and their history lead to better customer service, which in turn lead to higher profits.
Functions:

Customer information management
Customer history management
Funds and points management
Appointment schedule management
Customer relation management
High School
University & College
Professional