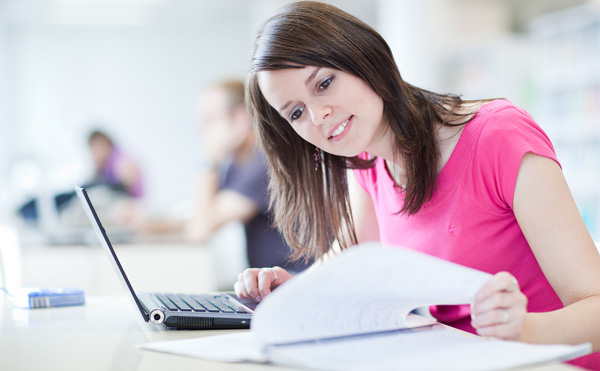 Computer
In today's society, knowledge in computers has become essential. This importance translates into the need for effective and efficient teaching in computer.
Even in universities, not only are computer skills required in computer related fields, but also in engineering, science, economics, accounting, art, and business.
Thus, computer subjects in high school are becoming more important for preparation for university. Universities also pick students who are inclined in computing and who do well in various computer contests, such as CCC (Canadian Computing Contest).
<< Class structures >>
Adult: Beginner's, Intermediate, Advanced
The beginner's course is for adults who feel out of touch from computers, where they can start from the beginning. The beginner's courses learn to type, web search, email, burn CDs and other everyday required computer skills.
In intermediate courses, students learn to make icons and folders, use favourites and address book, how to use digital camera as well as learn to manage pictures. In addition, students learn basic computer information management, and learn various Microsoft programs such as Word and Excel.
In advanced courses, we cover creating one's own blog and internet community and how to manage them.
Elementary/High school classes
These courses teach Microsoft Word, Computer graphics, and programming, including C, C++, C#, Visual Basic, Dr.Scheme (newly incorporated program in Waterloo ), Python, and Java.
University Preparation Class
This course provides preview to university computer courses. This course is essential for students who are preparing for university.
Contest Class
At Yoon Academy , our students continually score great results in CCC (Canadian Computing Contest), which is annually held by University of Waterloo . Our focus on fundamentals means our students do well not only in computing contests but also excel in University courses.
Certification Preparation Course
Well known IT companies such as Microsoft, Sun, and Oracle offer certification upon passing their computer programming exam. This course provides guidance to help you obtain the certification.